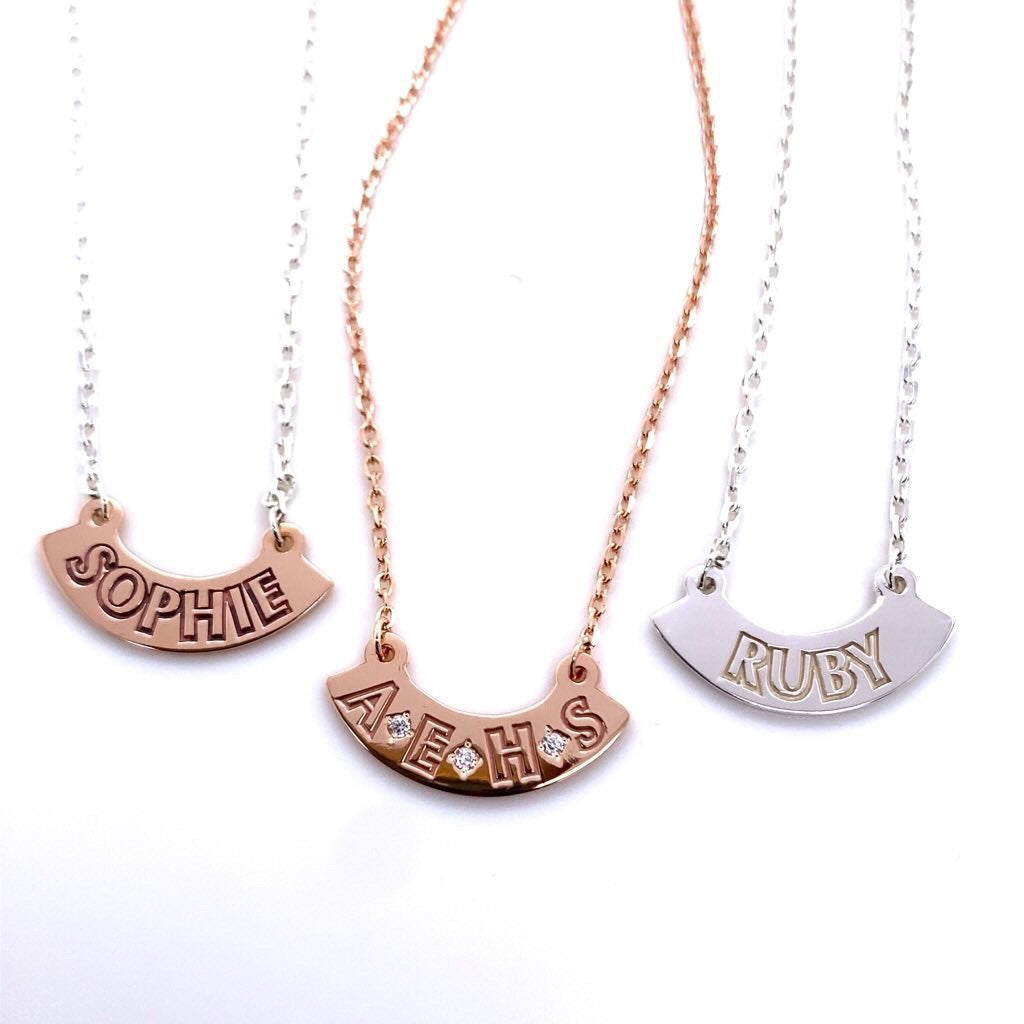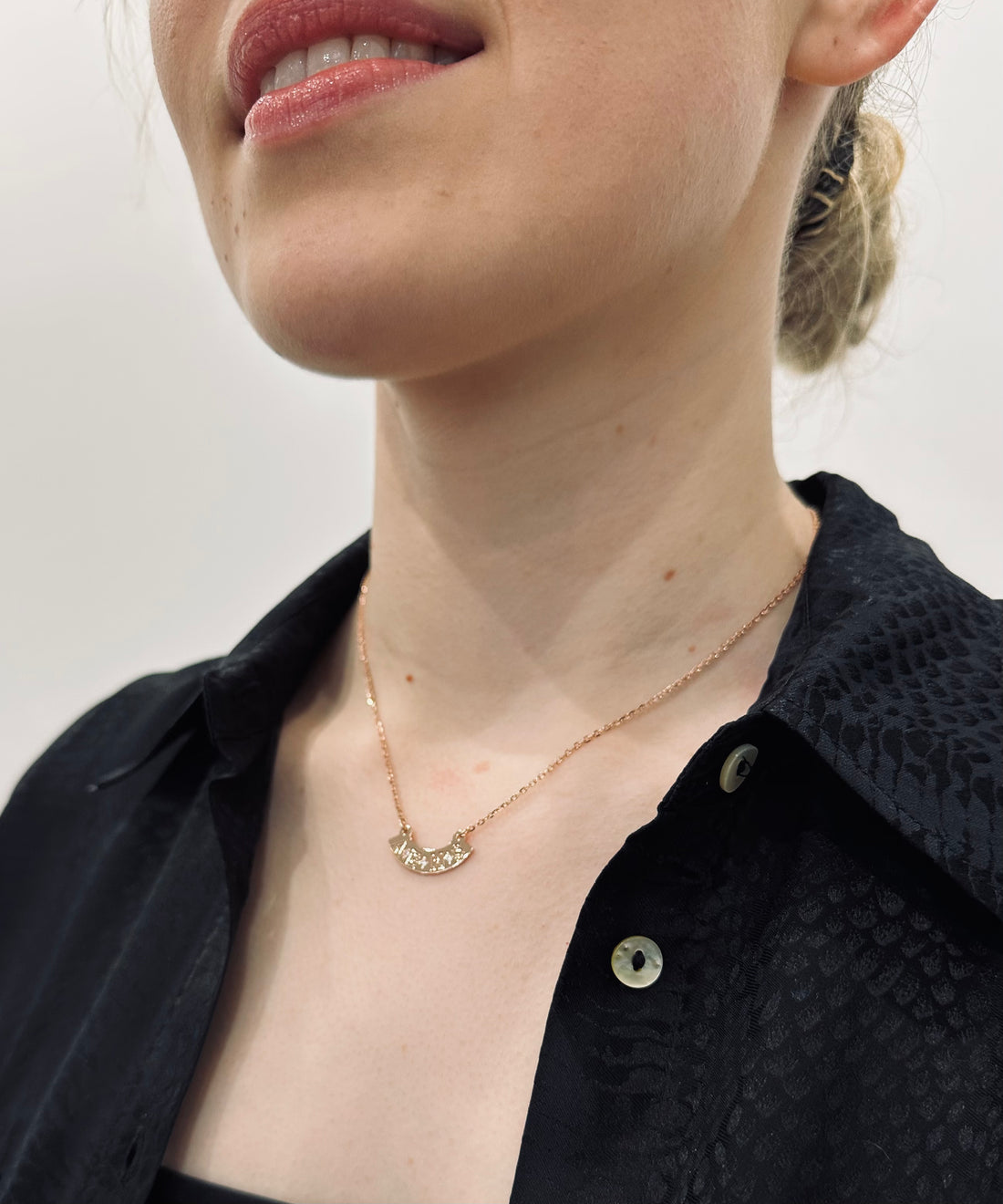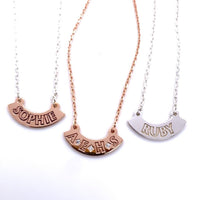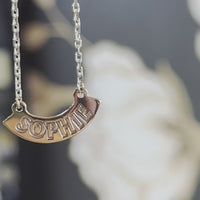 The personalised necklace that ticks all the boxes!
* made from solid 9ct gold and/or sterling silver so it is suitable to wear everyday and for people with sensitive skin.
* dainty - the banner plaque is 22mm wide.
* fits all names - perfect for kids, family, friends or fur baby names/initials
* 43cm standard total length. This can be altered upon request.
Made to order checklist -

1) **Please enter the name/initials you'd like engraved in the details field at the checkout**
2) If you'd like diamonds please leave instructions on how you'd like them placed in the details field at the checkout.
e.g please set my diamonds in between the initials OR please set my diamonds at either end of my name. If you're unsure a layout proof can be sent to your phone for approval.
Please note that this is a custom piece that is manufactured to your requirements, there are no returns on personalised pieces.