21st Key - 925 Sterling Silver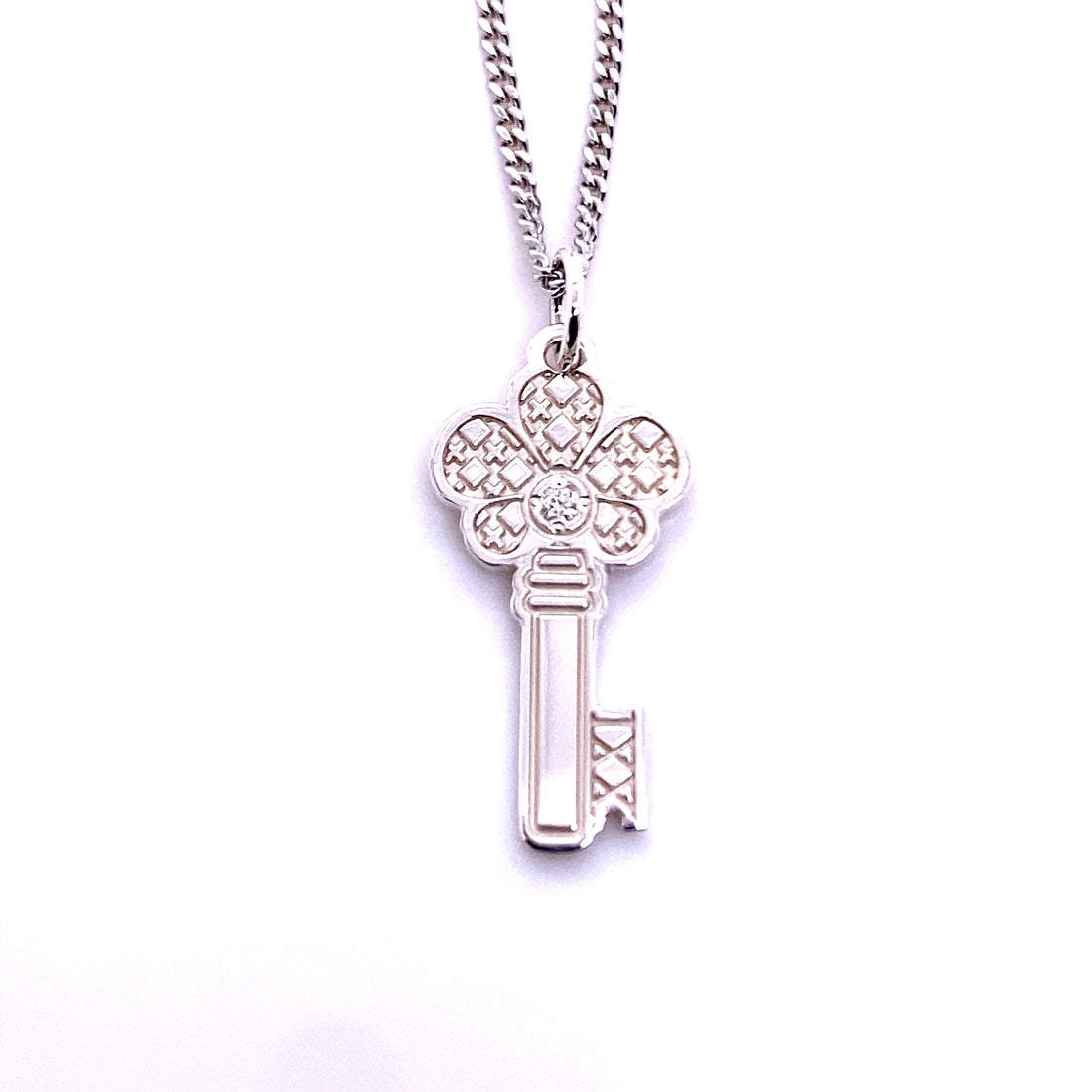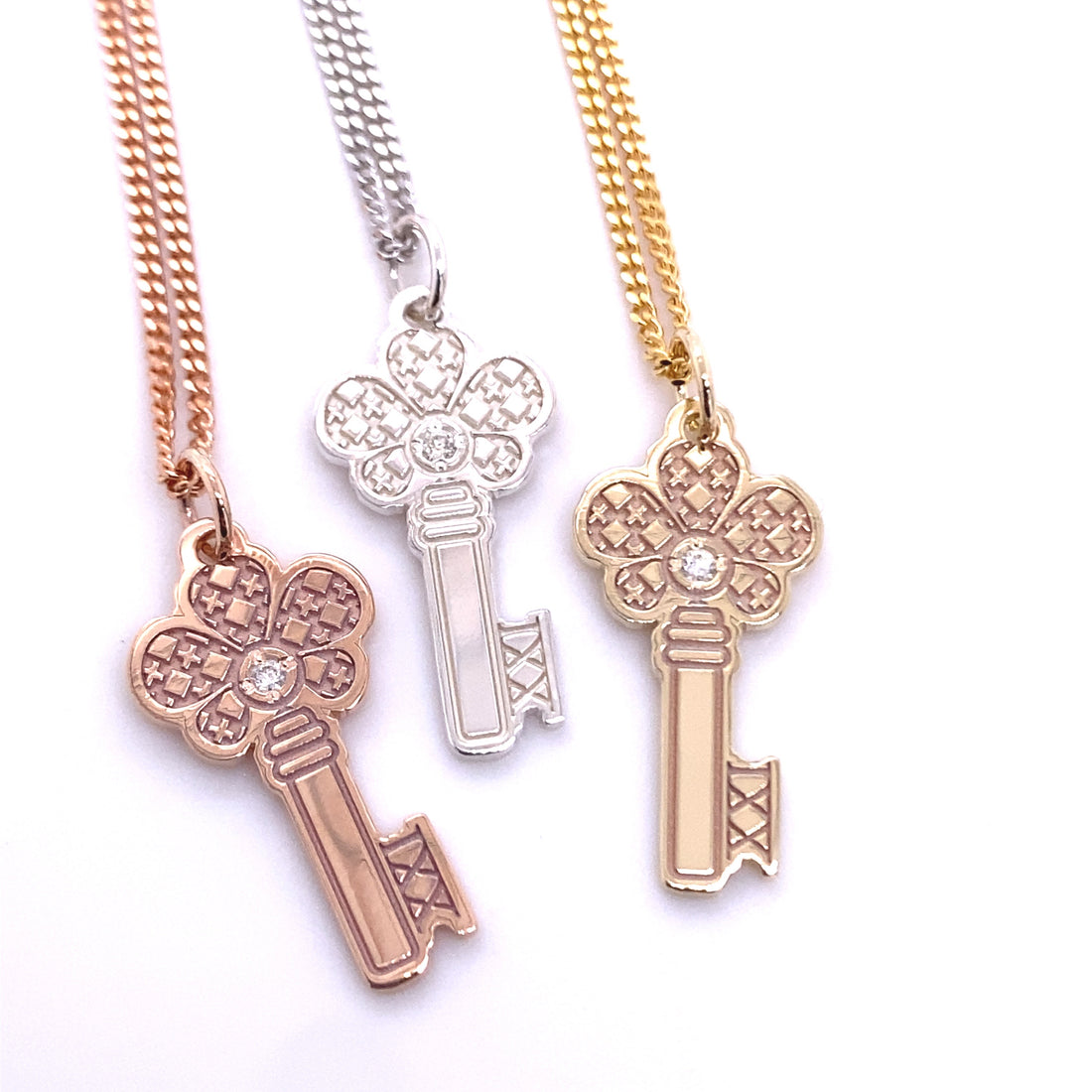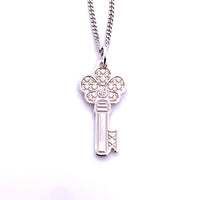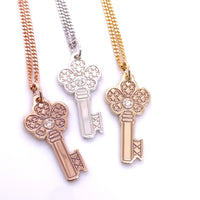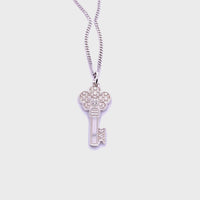 21st Key - 925 Sterling Silver
A modern take on the tradition of receiving a key to the house on your 21st Birthday, the St Prin 21st Key is a special piece to gift and cherish. Features the St Prin house motif, twenty one Roman numerals on the bit and the option to add a sparkling 2pt. diamond.
Features
Key pendant

Optional 2pt diamond
925 Sterling Silver
45cm sterling silver chain
Pendant size: 23mm x 11.5mm
Can be added to bracelets - please contact us!

Details
Made-to-order. Please allow 1-2 weeks for us to hand craft your jewellery. If you require something for a specific date, please leave instructions in the comments field in your shopping cart and we will be in touch.
This piece of jewellery is handmade in the St Prin Studio in Wagga Wagga by our team of jewellers.
Please note, we cannot accept returns on personalised pieces so if you have any questions, feel free to contact us!