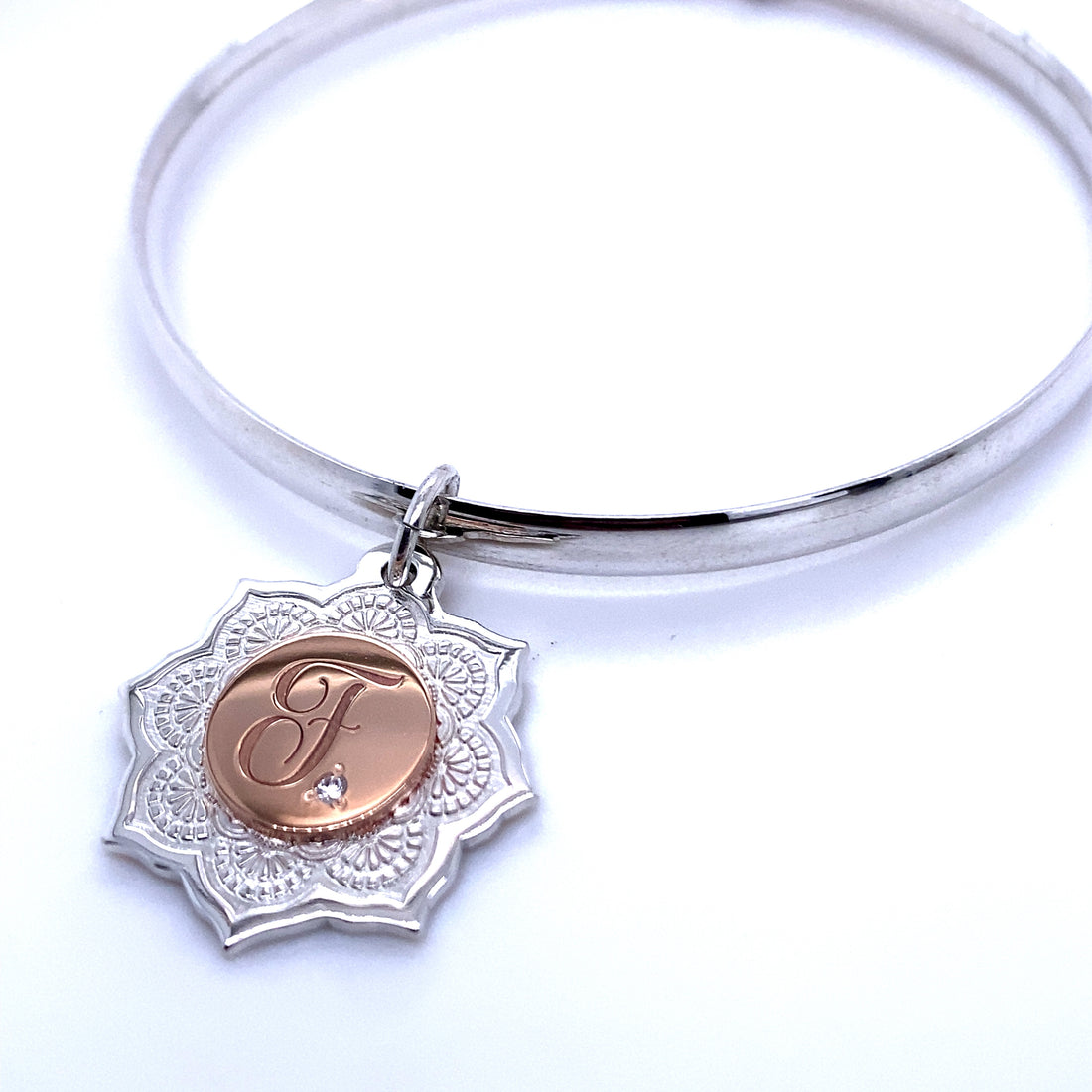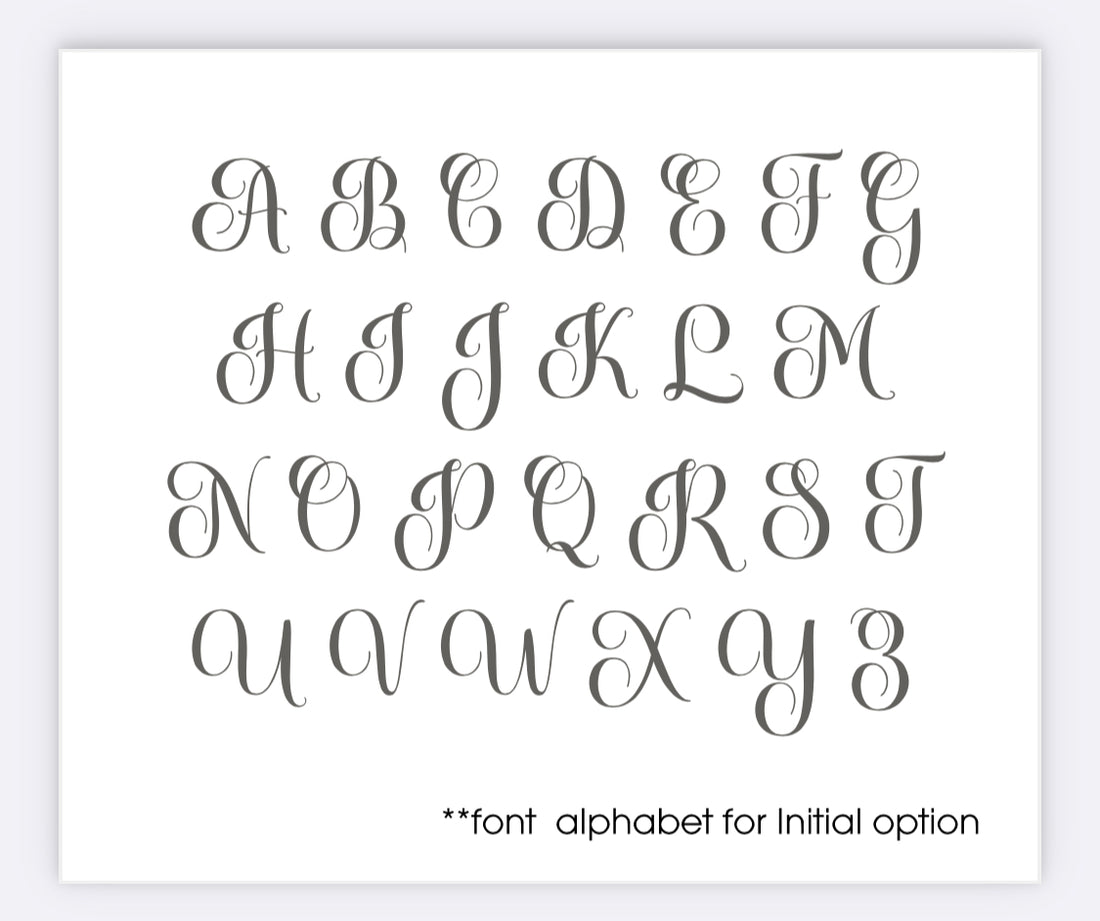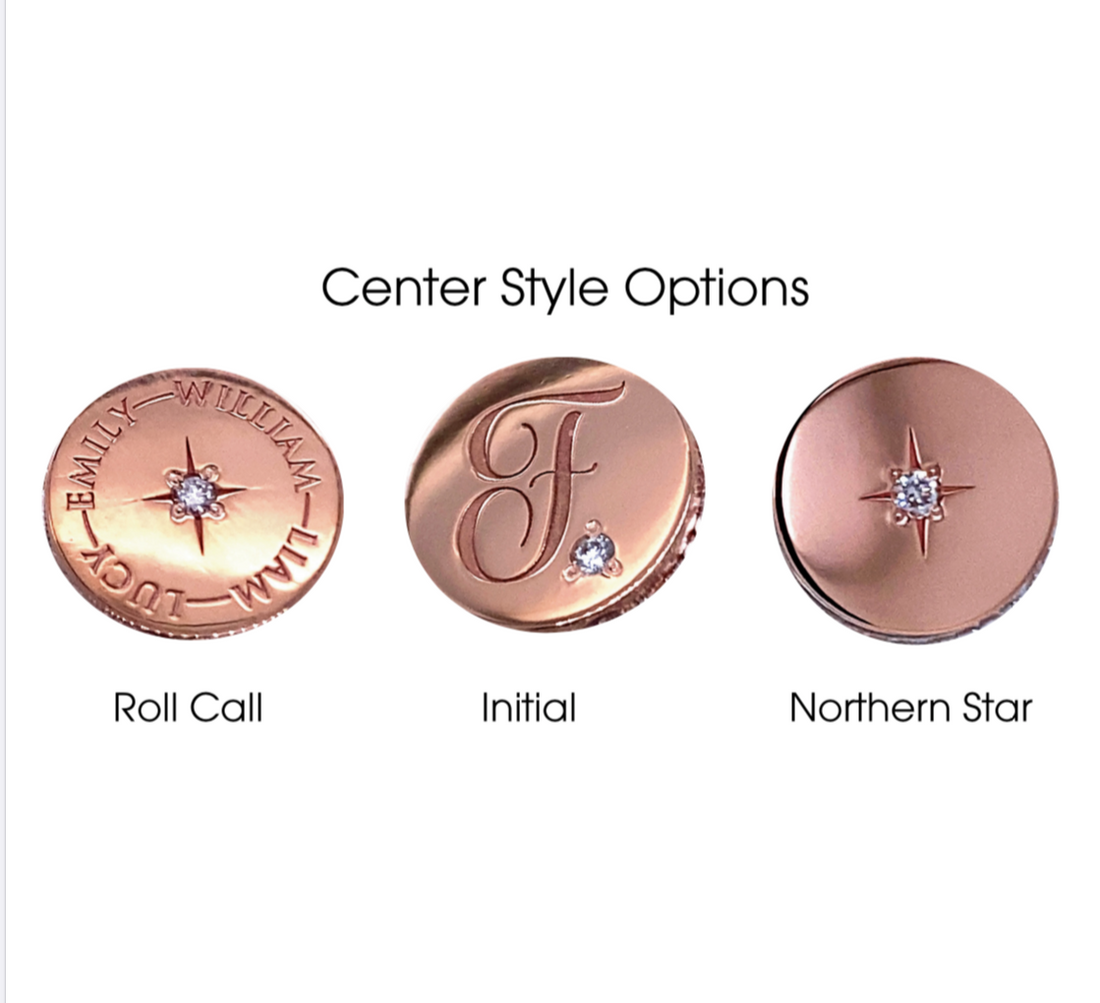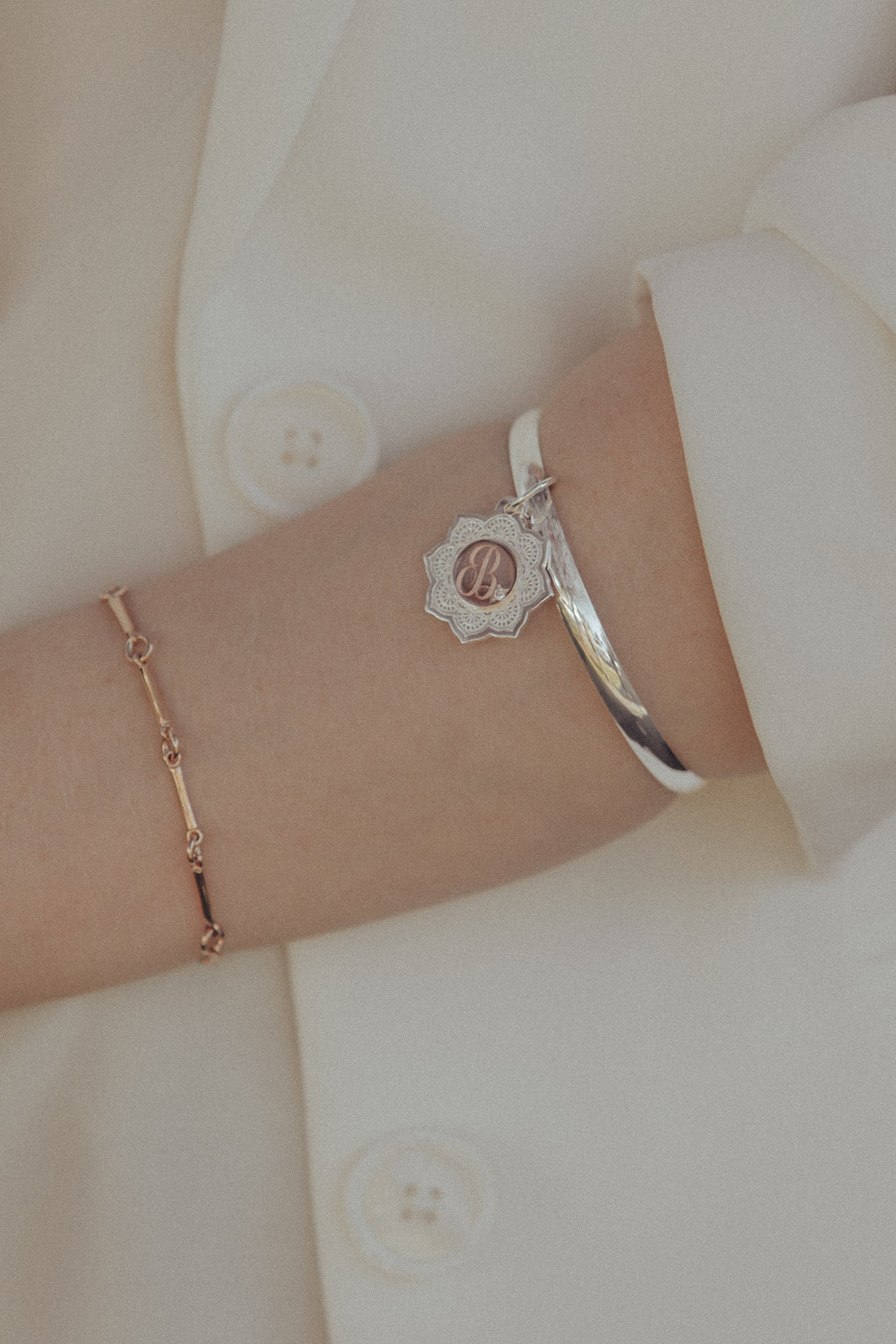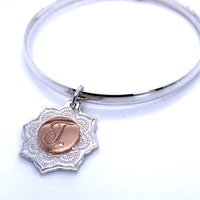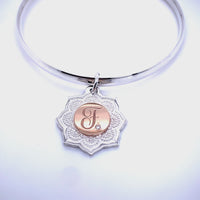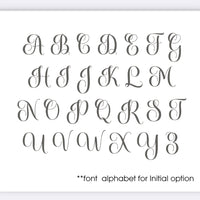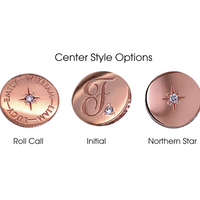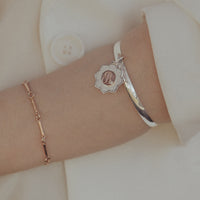 The Heirloom Bangle is a keepsake piece that features intricate engraving, a 3 point diamond and the option to personalise. Something to cherish for years to come, this piece is perfect to gift and comes with complimentary deluxe packaging.
Features
Two-tone design
Lace inspired laser engraving
3 point size diamond
Solid 9ct Rose Gold or Yellow Gold centre feature
Solid Sterling Silver bangle & charm
Charm Size: 25mm x 24mm
Suitable for sensitive skin
Personalisation
1. Choose your centre style

Roll Call: Diamond centre with names in an outer circle
Initial: x1 Initial in cursive font with diamond full-stop
(See how your initial font looks in the alphabet chart above)
Northern Star: 1 central 3pt diamond
2. Choose your metal for centre circle
9ct Yellow Gold
9ct Rose Gold
3. Leave your chosen initial or names in the comments field in shopping cart.
Sizing
Bangle is solid sterling silver without a clasp
If you are unsure of size, come into the St Prin studio (or your local jeweller's) to be fitted.
OR
Lay a ruler across a bangle that fits the wearer and take note of the inside diameter. Choose size according to what is closest, if between sizes go up.
Size Guide:
Small 60mm | Average 64mm | Generous 67mm | Large 70mm
Please contact us if you are outside of the smallest/largest sizes and we can alter for you.
Details
Made-to-order. Please allow 1-2 weeks for us to hand craft your jewellery. If you require something for a specific date, please leave instructions in the comments field in your shopping cart and we will be in touch.
This piece of jewellery is handmade in the St Prin Studio in Wagga Wagga by our team of jewellers.
Please note, we cannot accept returns on personalised pieces so if you have any questions, feel free to contact us!